Hello. I'm Deguchi of CHITOSE.
The plum-tree is blossoming nearby and the classic winter item the "HEATTECH" is no longer needed these days.
While impatiently waiting for the coming of spring, let's begin HOTTOPICS for this month.
● Fujita became a member of the  cabinet secretariat office's bio strategy expert's conference
CHITOSE GROUP's representative Fujita was formally inaugurated as a member of the "bio strategy expert's conference" which was established by the cabinet secretariat office.
The first meeting of the bio strategy expert's conference was held on February 12th. I heard, Fujita gave a presentation with the title "My proposal for a national strategy that develops and promotes a bio society that is ahead of the world" and expressed an opinion with the point of view of how to gather big investment for the bio-industry. The proceedings summary would be available to public on the cabinet secretariat's website at later date.
Fujita will talk about his idea soon so don't miss it!
By the way, he also told me that the conference room over there was like the one seen in the movie Godzilla.
● Unveiling the prototype at JAXA's space exploration innovation  forum
The prototype of a "compact protein production system that does not rely on grain", a project which was selected among last year's submitted research proposals, was shown at the exhibition hall where the "Space Exploration Innovation Forum" was held with an aim to provide feedback to the activities of Space Exploration Innovation Hub.
▶For more details about this project
Developing a compact algae culture equipment specialised for use in space
▶For press release
Alga also contributes as space food! Making small scale protein production platform utilizing edible microalga, Spirulina. -Research proposal selected by JAXA's Space Exploration Innovation Hub-
This forum was held in Tokyo and Osaka.
Matsumoto, the representative of this research development will talk about the equipment which he is working on, and also about the day at the forum.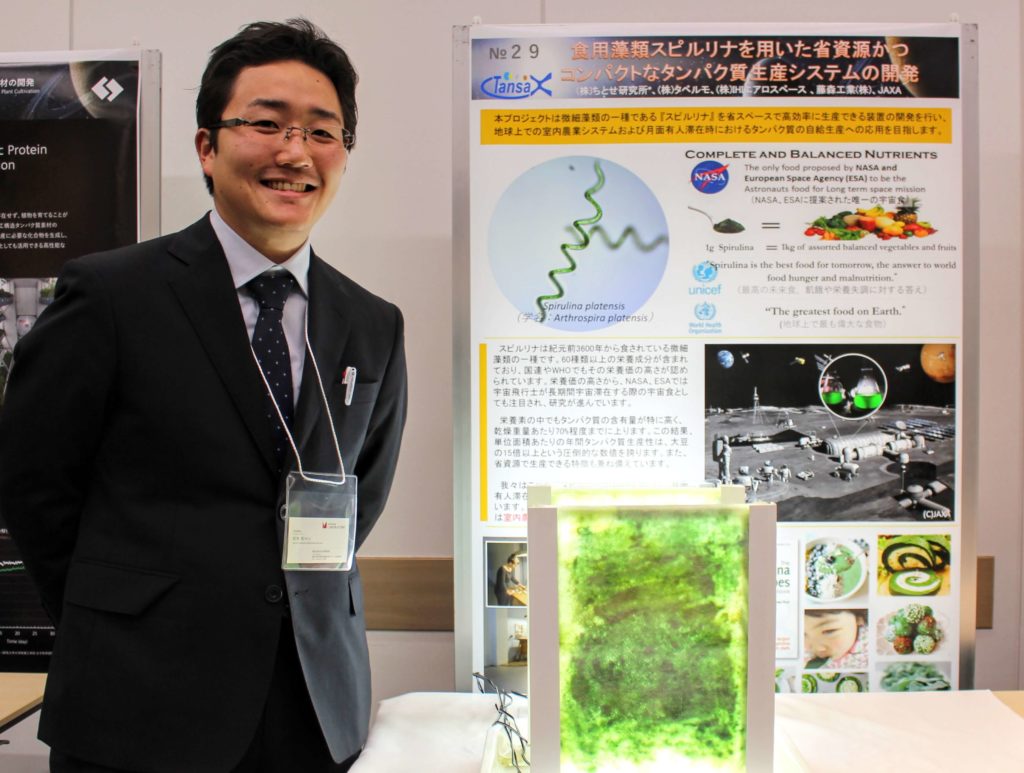 ◯Kazu Matsumoto (BioEngineer, Research and Development Division, Chitose Laboratory Corp.):
8:42 of February 22nd 2019, on hearing the news that hayabusa2 succeeded in the touch-down on Asteroid Ryugu, some people might have experienced a soul-stirring. Of course, I too was one of them.
Fascinated with space, I've been developing a brand new concept of algae culture equipment to make space agriculture a reality.
Usually, a lot of water is required to cultivate algae, but the culture equipment I am developing is designed to be used in space. The feature of this apparatus is that it can cultivate algae without using much water which is one of the most important resources. Also, since the light source and cultures are stuck together, the culture space could be extremely compact too. So basically, it makes it possible to harvest fresh and nourishing spirulina with extremely little resources and area, in outer space where water and all kinds of resources and available space are scarce.
Just the other day, our new algae culture equipment prototype was introduced at the "Space Exploration Innovation Forum" as a result of about half a year of trial and error.
At the forum, many futuristic themes were shown such as the development of agriculture technology by complete hydroponics or insect type small robots for space exploration. Out of all the booths, many people came to ours and questioned eagerly about the possibility of algae as a food for use in space or as an application of life support system in space.
The prototype was exhibited to show the actual cultivation of algae, however many people were surprised to see a high concentration of algae cultivating. Especially some of them who professionally studied about algae seemed to be surprised by the concept of the culture equipment and culture condition exhibited this time.
By participating in this forum, and exchanging opinions with space developing practitioners and people in the business whom we don't usually meet, I'm starting to see what Chitose Laboratory should aim for and what technology is required. Also, explaining the findings of my research in my own words made me feel more confident.
From now on, I'll be more earnest to develop the new type of culture equipment that increases the yields of algae or is more space efficient.
The project has just started but we will make the project grow bigger and bigger, and create new values that do not yet exist. Please support us !
▶Check out this article too! (Japanese only)
Let's grow algae on the moon! "Food for use in space in the future" that JAXA and Chitose Laboratory are striving for.
● People from the government agency of Brunei visited CHITOSE
"Brunei week" was held at the the Embassy of Brunei Darussalam in Japan on 26-27 Feb.
We were very well taken care of by the government agency of Brunei when Tavelmout started its activities in Brunei. Also, we are in discussion to start another project, which is still a secret.
That's why, during Brunei week, Mr. Abdurahman Abdul Aziz, the assistant CEO of the government agency BEDB (Brunei Economic Development Board) and Mr. Lim Chee Yaw, the executive officer came to visit Chitose.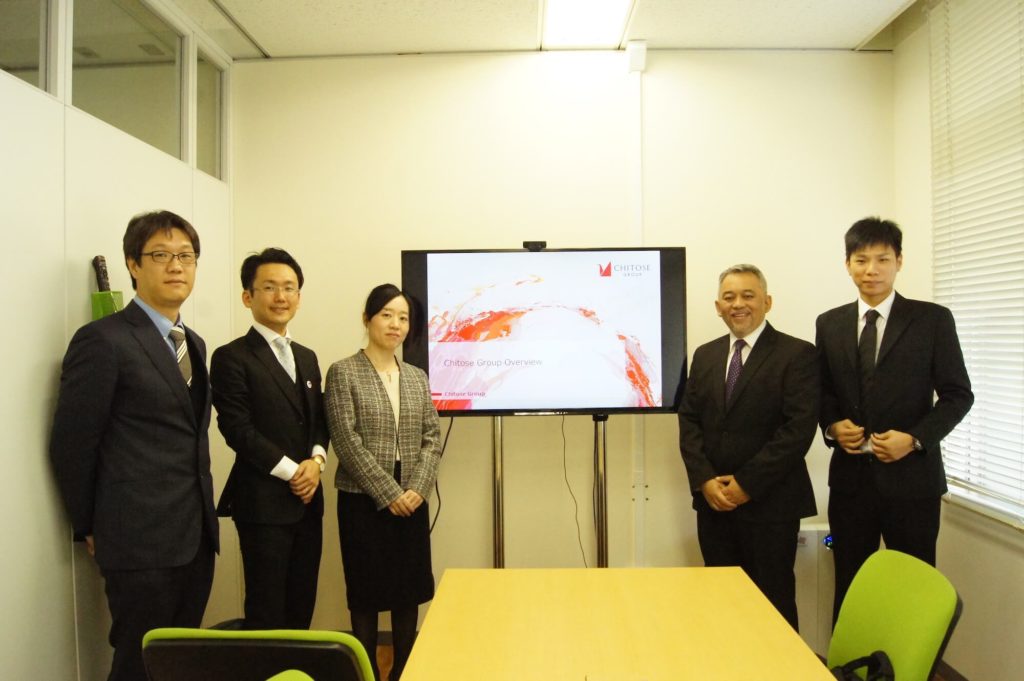 ◯Ryo Iko (Researcher, Business Development Division, Chitose Laboratory Corp.) :
While constructing Tavelmout's factory in Brunei, we had many chances to communicate with the people in the government agency of Brunei. We basically use What'sApp to communicate with them. Chatting gives an environment of casual exchange compared to mail, so especially with Mr. Chee Yaw, we became close friends talking about our families and private matters.
When we went to Brunei last time, we met Mr. Chee Yaw for 3 out of the 6 days of our stay, and had meals together as well as visited the water village which originated from Brunei. While communicating closely with them, they invited us to the Brunei week as Chitose Group, and wanted us to share our experience of doing business in Brunei with other Japanese companies. They came to CHITOSE's laboratory in their free time during Brunei week.
When they tried Tavelmout (a raw spirulina, we are planning to produce some in Brunei after this autumn), they were surprised that it didn't have any smell and aftertaste. They seemed to notice the difference between the tablet type of spirulina that is imported from Malaysia and China and our raw spirulina. Also, they eagerly asked questions when they visited the bioinformatics lab, the algae culture lab, and the cell culture lab. They were listening attentively with a view on how to attract items suitable for Brunei.
The government agency BEDB is the first doorway to invest from overseas into Brunei. We are promoting 5 priority fields of investment such as technology industry including biotechnology, eco-tourism industry, downstream industry of petroleum and gas. We are happy that we got known by the people from the government agency of Brunei, where our investing activities are going to be active from now on. Also, I would love to keep in touch with Mr. Chee Yaw who has become a really good friend of mine.
● Holding an algae business seminar
Ken Nakahara the CPO of Chitose Laboratory and Hoshino Takanori the General Manager of Algae Utilization Div. gave a presentation with the title "The Potential of Algae in Expanding the Bio-Economy Market ~the basics of algae, production technology and tasks, business expansion of algae use~ " at the seminar sponsored by Science & Technology Co.,Ltd.
◯Takanori Hoshino (General Manager of Algae Utilization Division, Chitose Laboratory Corp.):
I always get the results from the questionnaire about the lecture from the organizer.
So far at most of the lectures, the vast majority of the people who participated in the lecture were looking to find information for new businesses or research. But this time, a certain number of people had came to see "as a reference of their own equipment and research". I believe this kind of case is very rare. What I think is that, people who don't really know about algae are also starting to deal with algae in their company's research development.
The trend is starting little by little. The lecture made me brace myself in many ways.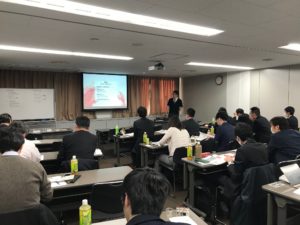 ● As an active OB, Ogata was invited to the social gathering at Tokyo University of Agriculture and Technology
Ogata, the representative of Nihon BioData was invited to "The second social gathering with OB, OG and the President" sponsored by Tokyo University of Agriculture and Technology.
http://www.tuat.ac.jp/NEWS/info/20190212_02.html
Ogata has been doing analysis services as a student venture since 2012 when he was a PhD student at Tokyo University of Agriculture and Technology. After that, he established "Nihon BioData" in 2013 and joined Chitose in the same year.
By the way, his PhD study was the first to be conducting bio big data analysis using NGS in Japan.
▶Click below for more information about Nihon BioData
Find out the meaning of data from a biologist's viewpoint – about Nihon BioData Corporation
◯Norichika Ogata (The representative of Nihon BioData Corp.):
I spent 9 years of my campus life, from undergraduate to doctoral course, at Tokyo University of Agriculture and Technology. I am blessed to have such a relaxed environment now because of the teachers who taught me so that I can be an expert who does research, sales and business. Visiting my alma mater for the first time in a while felt more nostalgic then I thought. I want to continue the challenge so that I can be one of the cheering teams for the young ones who are aiming for a diverse career path.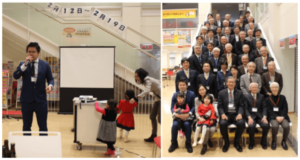 ● Our new members!
We had new members last month again!
◯Kouhei Sakaguchi (Research and Development Division):
It all started when I was reading COO, Kugimiya's article in the Journal of Bioscience and Bioengineering* while seeking for a company that does microbiology research. While talking with people from many different departments in the interview, I felt that Chitose sounded attractive from knowing that the company does research development from various points of view using biology. And I decided to join this company.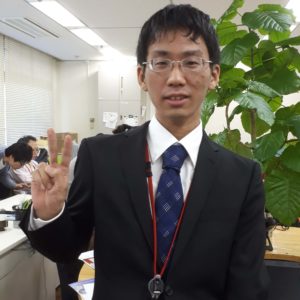 ※From the Journal of Bioscience and Bioengineering in 2014 (Japanese only)
Career design of bio-industry "Try a Venture Company as a Fresh Graduate"
◯Naoki Akasaka (Research and Development Division):
Previously, I was doing research on distillation of microorganisms such as acetobacter or aspergillus. While doing that, the power of Chitose's manufacturing made me surprised and fascinated. I finally decided to join Chitose when I saw a public job opening which will do breeding development of various microbe from bacteria to algae. I want to seek tenaciously to find more about all kinds of microbe.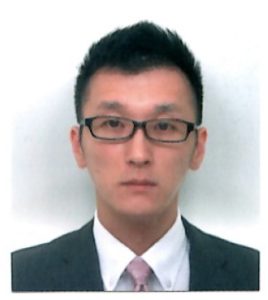 ◯Shinya Kojima (Business Development Division):
My fate with Chitose Laboratory goes back to 2006.
That time, I was working at an outsourcing contractor in a pharmaceutical company. I worked with Chitose Laboratory for 5 years, doing improvement of CHO cell using the technology of DMT, since an officer introduced me the job at Chitose Laboratory.

Later in April 2017, I had a chance to go to Singapore for work. Mr. Fujita was also working in Singapore, so I asked him to interview the leader of bio-research at the pharmaceutical company I was working in. I remember well Mr. Fujita talking passionately about the technology of DMT. After the interview, when we were having lunch together, Mr.Fujita told me "we made a new CHO cell, but there is nobody who could expand the CHO cell to the world". So I replied, "That sounds interesting". And it led to me joining Chitose Laboratory.

For about a year and half, I helped CHITOSE's business as my side business, and I finally officially joined thereafter. I think no other employee has experience this long a period as an intern.

Everyone says our company sounds interesting when I talk about Chitose Laboratory. Of course, a company wouldn't survive just because it's interesting, but it's important to be seen as interesting from the outside. I would like to enjoy more of my work from now on.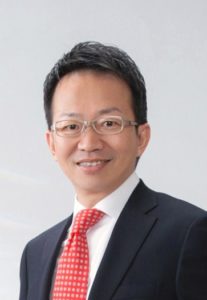 Editorial Note
"Using our feelings are also an investment".
Someone told me this when I was troubled thinking about how to say something that might be impossible for someone to understand. And I felt I could really relate to this sentence.
Even something I said for the good of the other person, it might not touch them. It could make them annoyed or incur their resentment if it's a bad case. But sometimes they would understand a few years later.

What does it mean "to serve others" ?

What is different when it becomes interfering with others ?

Is it better not to do or say anything when the other person doesn't want it?

Does "serving others" mean to do or say something that the other person wants?

Something that seems to connect to self satisfaction even when I say "I'm doing it for others", is not always bad. And rather it turns out to be good for them. But there are many things that need to have self satisfaction too. I started to think over and over about this.

But one thing I can say as a result is, time, money, feelings and any other thing have to be used when it's worthwhile. It's OK if you think that is worthwhile doing it.